About Laura Hodson Beauchesne DPT, MS
With over 30 years of professional experience in physical therapy, Laura has focused her practice in the areas of orthopedics, women's health and geriatrics. Laura continues to complete numerous courses primarily in these areas as well as theraputic excersise, holistic health and more. Laura received her bachelor of science degree in physical therapy from Northeastern University. She completed her advanced masters degree in orthopedic and sports physical therapy as well as her Doctorate of Physical Therapy degree at the Massachusetts General Hospital Institute of Health Professions.
Also a yoga instructor, Laura has been teaching yoga in Maine since 2002. She uses this knowledge to incorporate yoga into patient's physical therapy programs when requested.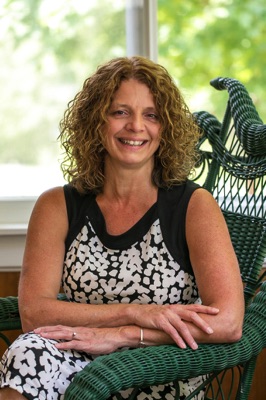 "I am looking forward to helping you on your road to recovery & wellness"
~ Laura


At Body in Balance Physical Therapy our patients recieve one-on-one, individualized physical therapy sessions with a skilled, licensed doctor of physical therapy. We feel that educating our patients about their specific condition is a key aspect of physical therapy care and improves compliance with treatment and home programs to help facilitate the recovery process.
We evaluate the entire body to determine potential sources of underlying acute and chronic painful conditions with the belief that to successfully treat these conditions, the cause must be addressed. We also emphasize lifestyle changes that promote wellbeing, with an understanding of each client's unique set of circumstances.